I'm totally awaiting this one and can't wait for it to be released on September 18, 2012. It seems so far away, but with the days just blurring into one another, I know it will be here before we know it!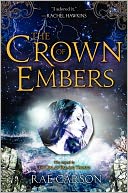 I absolutely adored
The Girl of Fire and Thorns
. I hope the sequel matches up to the original!