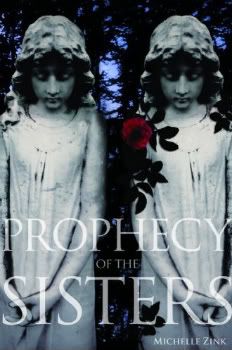 If you leave a message on Kenneth Zink's Music Myspace (he will have to friend you first!) you will be entered to win the book that he is scoring! His mom's "Prophecy of the Sisters". This gothic young adult novel will keep you gasping and wanting more! This is a much sought after book to, so to have one now is extra special! So show the love, leave a message on Kenneth's music space letting him know what you think of the music he's created for the book! I think it's time to get your Prophecy ON! :) And I might throw in another book of my choosing, so you NEVER know what you might get!
Kenneth Zink's Myspace
*if you don't have a myspace, you can still listen, just post here that you listened and tell me what your favorite composition was.